Composites for sports performance are a driver for development
From 6 to 8 November 2018, Composites Europe in Stuttgart will demonstrate why summer and winter sportspeople can firmly rely on composites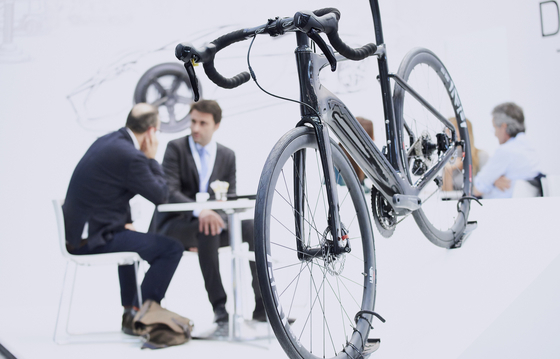 They are hidden in canoes, golf and hockey clubs, in racing bikes, yacht hulls and even swimsuits: fibre composites made inroads into the sports industry a long time ago and have virtually revolutionised it in some areas. From 6 to 8 November 2018, Composites Europe in Stuttgart will demonstrate why summer and winter sportspeople can firmly rely on composites, also when it comes to delivering top sports performances in future.
The benefits that composites bring for the sports and leisure sector are wide and varied. These materials score points with low weight, high resilience, bending stiffness, elasticity, almost free formability, resistance to corrosion and other weather conditions as well as the ability to absorb and pass on high amounts of energy.
At Composites Europe various exhibitors will be showcasing applications for composites as well as all the associated technologies and applications in the sports and leisure industries.
Represented on site will be Tissa Glasweberei, which specialises in industrial textiles for winter sports, to name but one product, Karl Mayer with high-tech solutions for sports textiles, swimwear or shoes as well as Chem-Trend, a company that supports the production of clubs, golf balls, cycles and training equipment with its products. Furthermore, CMS Deutschland, HP Tec, HUFSCHMIED Zerspanungssysteme, INEOS Styrolution Group GmbH, Innotect GmbH, MAKA Systems GmbH, Oxford Advanced Surfaces LTD and others will provide advice about their products and innovations in this area.
Sports and leisure are a stable market for fibre composites. According to the 'Composites Market Report 2017' some 15% or 167,700 tons of the annual GRP production of 1.118 m tons in Europe were consumed by this application industry last year. This percentage has remained at this same stable level for years now – an indication that the growth of this area corresponds to that of the market as a whole. Due to its strong user focus, however, it holds very great growth potential, say experts, provided producers succeed in creating innovations.
For CFP the Report for 2017 sees a global demand of just under 15,000 tons in the sports and leisure area – corresponding to some 12 percent of the total volume. By 2022 this value is expected by experts to rise to 21,000 tons. So only moderate but stable growth can be expected here. In terms of turnover the industry accounts for "only" 7 percent or US$ 1.36 billion while total sales generated with carbon composites amounted to US $ 19.31 billion.